Indeed.com is a free job posting website. It connects recruiters and job seekers from across the globe. But how does Indeed make money? With a pay-per-performance business model, what are the revenue sources of Indeed? Let's find that out.
How does Indeed make money?
Indeed.com earns money with sponsored job posts, Indeed resume search, Indeed targeted advertising, and Indeed Hire. According to Indeed's financial reports, they make the highest profits with sponsored job posts.
What is Indeed.com?
Indeed is a job listing website owned by Recruit Holdings. Compared to many other local job sites, Indeed caught attention because of its simple, catchy name, great branding and marketing, and a global approach.
It is now the No.1 job search engine worldwide and caters to over 200 million job seekers every month.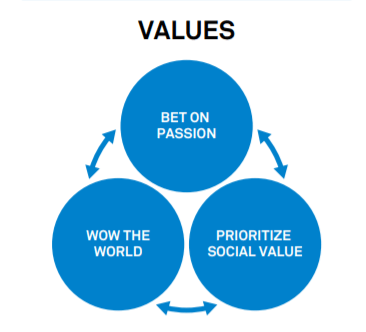 Indeed was founded in November 2004 by Paul Forster and Rony Kahan.

This is a perfect homepage that satisfies your job search, right away. Enter the type of job and the area where you're looking for one. And Indeed's search will list all the jobs in the location.
Indeed operates multiple job search engines and related websites. Here's a list of the websites they own and operate:
How does Indeed make money?
During 2011-2015, Indeed achieved a 67% compounded growth rate in its annual revenues.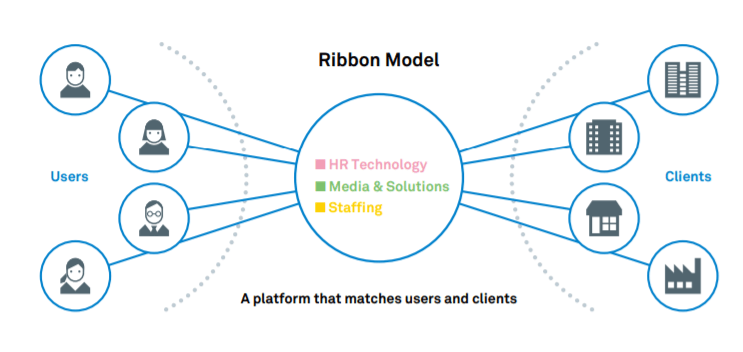 Indeed has 4 major revenue sources according to its annual report 2018:
Targeted job advertising – This includes the ads served by Doubleclick and other networks, and their own featured job post ads.
Sponsored listing – Jobs can be sponsored by employers to show up on the top of specific search results.
Indeed Resume Search – Job seekers can get professionally made resumes from the company for a small fee
Branded company pages – Companies can create a branded feature page of their own on Indeed and show all their job listing on a single page.
Indeed Hire – Indeed's personalized recruitment service, with a turn around time of 3 days.
1. Targeted Job Advertising
Of all their revenue sources, their current major source of revenue is the targeted advertising that their website serves. Here's what Paul Forster said about ads on Indeed:
The advertiser only pays for clicks on the sponsored advertisements, while clicks from the same jobs in our natural results continue to be free.

Jobseeker referrals are highly qualified because sponsored jobs are ranked by relevance as well as by bid.

Conversion rates – from sponsored clicks to applications – are also extremely high because the advertisement landing pages are the individual job descriptions on the advertisers' own websites.

Paul Forster
Employers are allowed to set up advertisements for their job postings and company pages. For Indeed.com, this business model has turned out to be a great long term strategy.
2. Sponsored Listing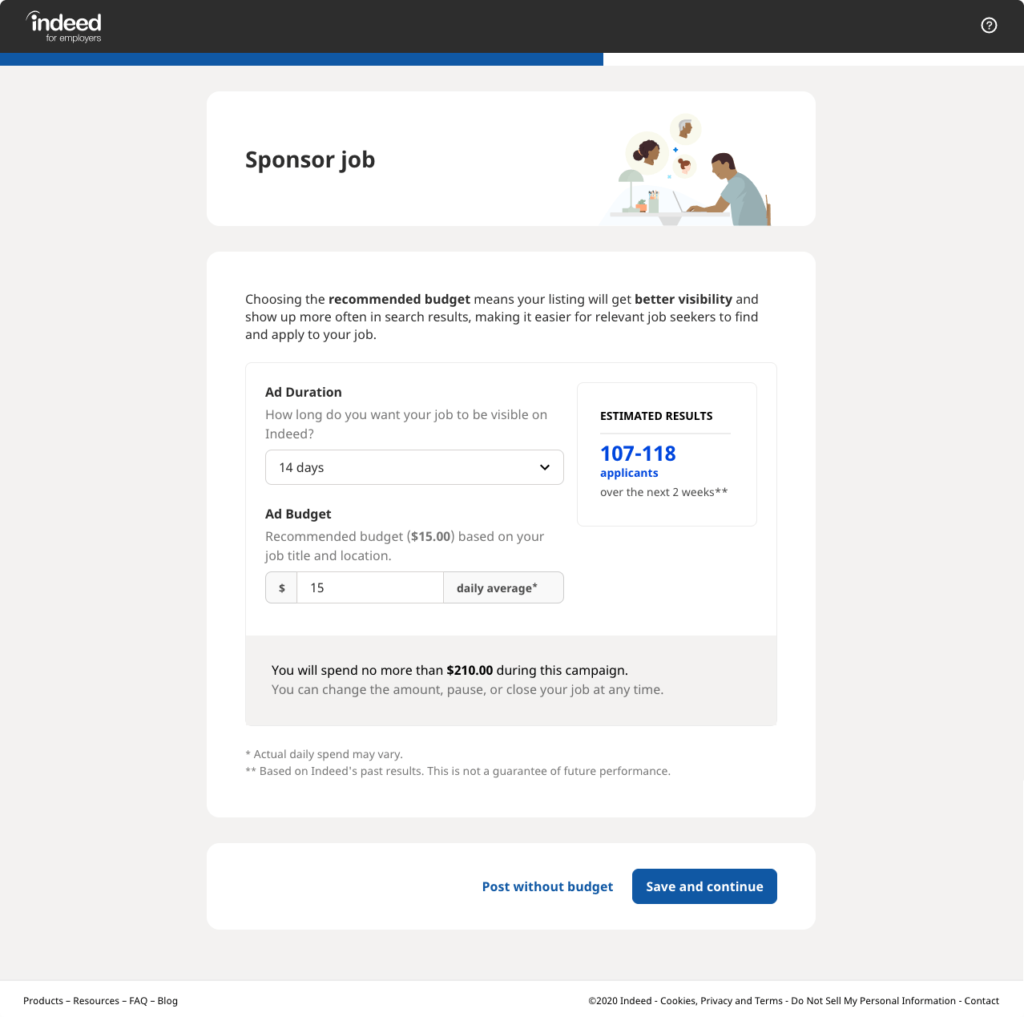 Along with job ads, Indeed also offers employers the option to sponsor the job listings. Depending on the average amount the company decides to spend, their estimated applicant reach is displayed.
This is one of their major revenue sources at present. It offers employers with inbound applications. However, there's another highly valuable service that Indeed offers.
3. Indeed Resume Search Subscription

The Indeed resume search subscription service provides employers with the much needed access to Indeed's database of job applicants.
Compared to inbound applications, it's much easier for an employer to scan through the thousands of applicants that fit their requirements.
The cost of the resume search subscription starts at $100 per month per recruiter account.
4. Branded Company Pages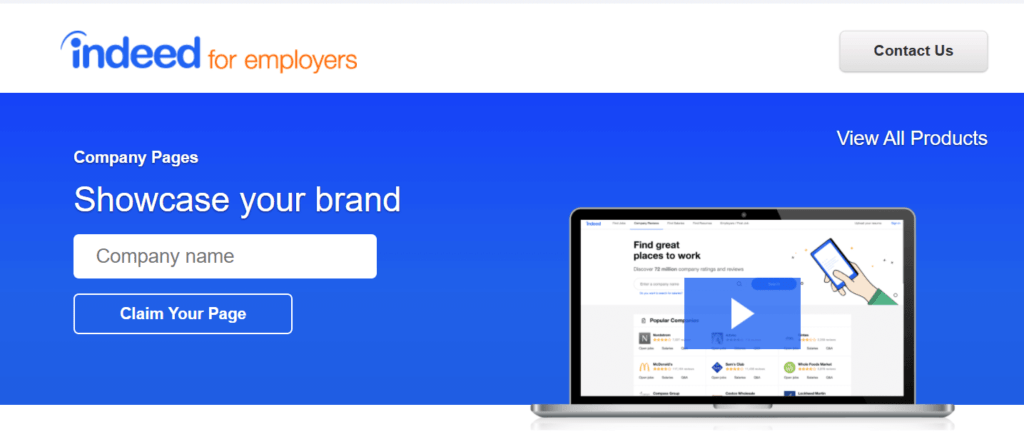 Indeed allows employers to showcase all of the job posting from a specific employer on a single branded company page. This can be availed by contacting Indeed.
Once you have a featured page, you are free to list all your posts and promote that specific page so job seekers don't need to search through multiple listing to reach yours.
5. Indeed Hire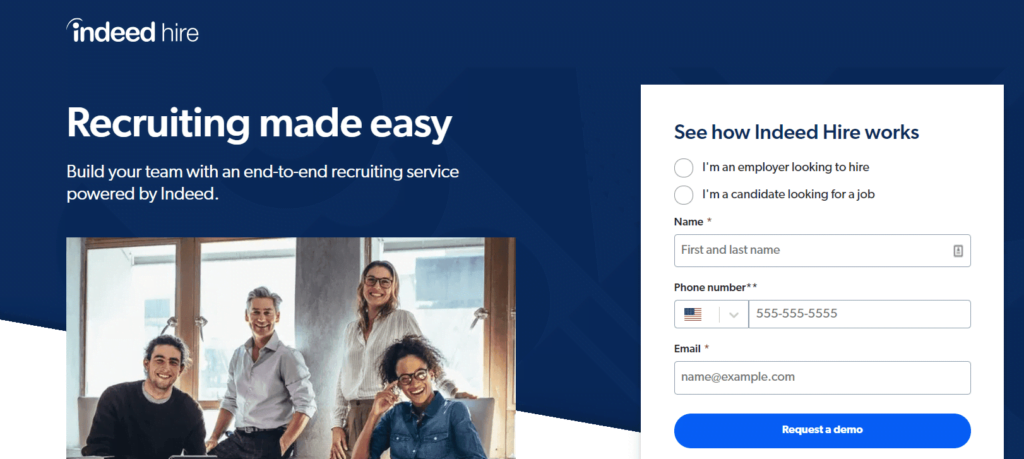 Indeed Hire is a personalized recruiting service for employers. The turn around time for this service is 3 days and priced based on the number of candidates required for any role.
With their existing presence in the job search market, they can gain access to the hundreds of millions of job seekers and filter out the most active, engaged, and relevant candidate profiles for your role.
Best part for the employers is that the amount is paid per hire. Indeed gets paid only after a candidate has been hired by the company.
The Indeed Business Model
The basic revenue and business model of job search websites rely on advertising, just like Gmail. But compared to many other job search websites, Indeed has a presence that commands far higher attention and monetization possibilities.
Indeed's business model stands strong because they are a branded job search website.
And because people are directly visiting their website instead of going through Google, they are able to earn higher through the product and service business model.
Who are Indeed's customers?
Indeed's customers are employers from across the globe. Its audience is job seekers.
The more employers who posts jobs on their website, the more job seekers visit it.
What are the key activities of Indeed?
The key activities include maintaining their website and databases and keeping track of new clients who they onboard.
A lot of their time also is invested in providing the services in the assured TATs.
Indeed's Expenses
The fixed expenses include:
Website and database hosting and maintenance
Employee salaries
The company's costs for the financial year 2018-2019 was 374 million yen. This includes all the costs spread across their sister websites and their employees and maintenance costs.
How much money does Indeed make?

According to their annual reports of 2019, Indeed.com's combined earnings were 2,310.7bn yen at a YoY growth rate of 6.3%. Their EBITDA was 293.2bn yen at a YoY of 13.5%.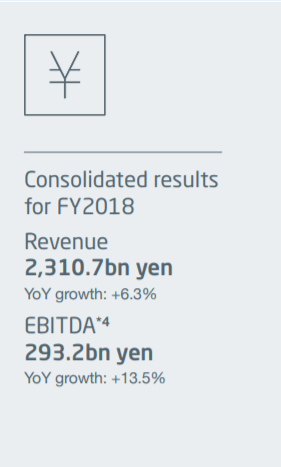 The company collectively holds 809bn yen in its current assets. This is spread across their cash and equivalents, trade and other receivables, and other current financial assets.
Recruit holdings' current liabilities are 497bn yen.
Frequently Asked Questions
Is Indeed free?
Yes, Indeed is free for both job seekers and employers. And employers have the option to enhance and sponsor their job postings to get more applications.
Does anyone get hired from Indeed?
Yes! According to their recent reports, a staggering 65% of all hires made in the United States are from Indeed. Compared to all other job search engines, Indeed delivers 2x as many hires!
Conclusion
I hope you understand the Indeed job search website business model much better now and have a perfect understanding of how Indeed makes money.
Don't hesitate to get in touch with us if you have any questions or would like us to cover any other business!