Imagine a world where mobile payments are as ubiquitous as smartphones. In this world, small merchants can accept payments seamlessly, and digital transactions are fast, secure, and hassle-free. BharatPe, a leading Indian fintech startup, is bringing this vision to life.
But how does BharatPe make money? In this article, we'll take a deep dive into the company's business model and explore the key factors that have contributed to its success. So grab a cup of coffee, sit back, and join us on this fascinating journey into the world of BharatPe!
How does BharatPe make money?
BharatPe makes money by providing loans and line of credit through its platform. The company also earns through its investment account, called the 12% club, which offers merchants and partners an opportunity to earn up to 12% return on their invested money. BharatPe charges transaction and processing fees when merchants borrow funds directly from the platform, which is the company's revenue stream.
Now let's dive deeper into the topic and understand more about BharatPe, what the business model is, and how BharatPe makes money.
What is BharatPe?
BharatPe is a fintech startup that helps simplify payments and financial services for SMBs in India. It was founded in 2018 by Ashneer Grover, a former executive of Ola and BharatMatrimony.
BharatPe's main focus is on making digital payments easy and accessible for small merchants and businesses. The company provides a QR code-based payment solution that enables merchants to accept payments from customers through their mobile phones. Since it is based on UPI, merchants can accept payments from any UPI app and aren't limited to just BharatPe.
The company has also ventured into other financial services such as loans and accounting tools to help small businesses manage their finances in a single place. The company has partnerships with several banks and non-banking financial companies (NBFCs) to provide loans to small businesses without requiring collateral or lengthy documentation.
Also read: How Does Zelle Make Money? [Business Model]
A unique feature of BharatPe's payment solution is that it allows merchants to earn cashback for every transaction they accept through the platform. The cashback can be redeemed for various rewards, including mobile recharge, bill payments, and movie tickets.
The company has grown rapidly since its inception and has over 650 million users. BharatPe has raised $370 million in funding from Tiger Global, Coatue, Ribbit Capital, Sequoia Capital India, and a few other large investors.
How Does BharatPe Make Money?
Unlike most payment platforms, BharatPe charges zero transaction fees to merchants and its users. That is because BharatPe uses UPI technology which is free and completely application-independent. This means other users do not need BharatPe to make a payment. They can use any other app like Paytm, Google Pay, etc to complete the transaction.
But that brings a question – how does BharatPe make money if they are not able to capitalize on the large number of transactions taking place daily?
1. BharatPe Loans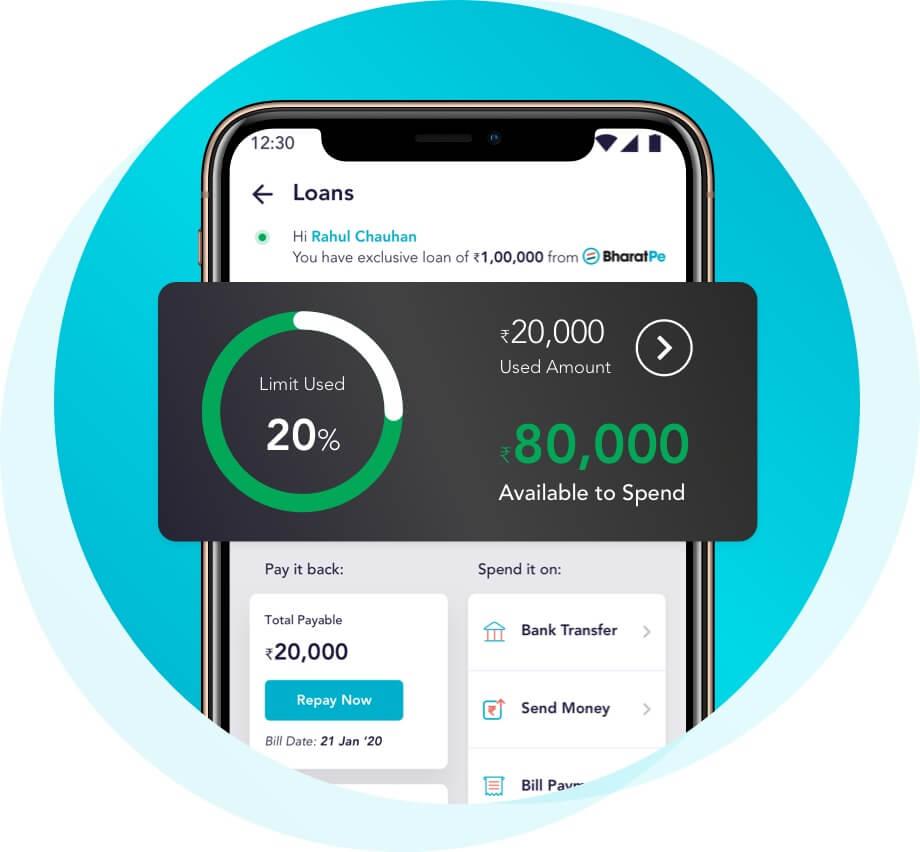 The company extends business loans and a line of credit to its merchants. As of Sept 2020, BharatPe disbursed over 80cr in loans. The interest rates go above 12% annually. Merchants can opt to take the loan at any point in time and repay the money automatically through the payments they receive or manually at regular intervals.
The company also extends consumer loans through its Buy Now Pay Later service called PostPe. This service alone processed over $321 million worth of payments within the first 3 months of launch.
Also read: How Does Etsy Make Money? [Business Model Case Study]
2. BharatPe Swipe POS Machines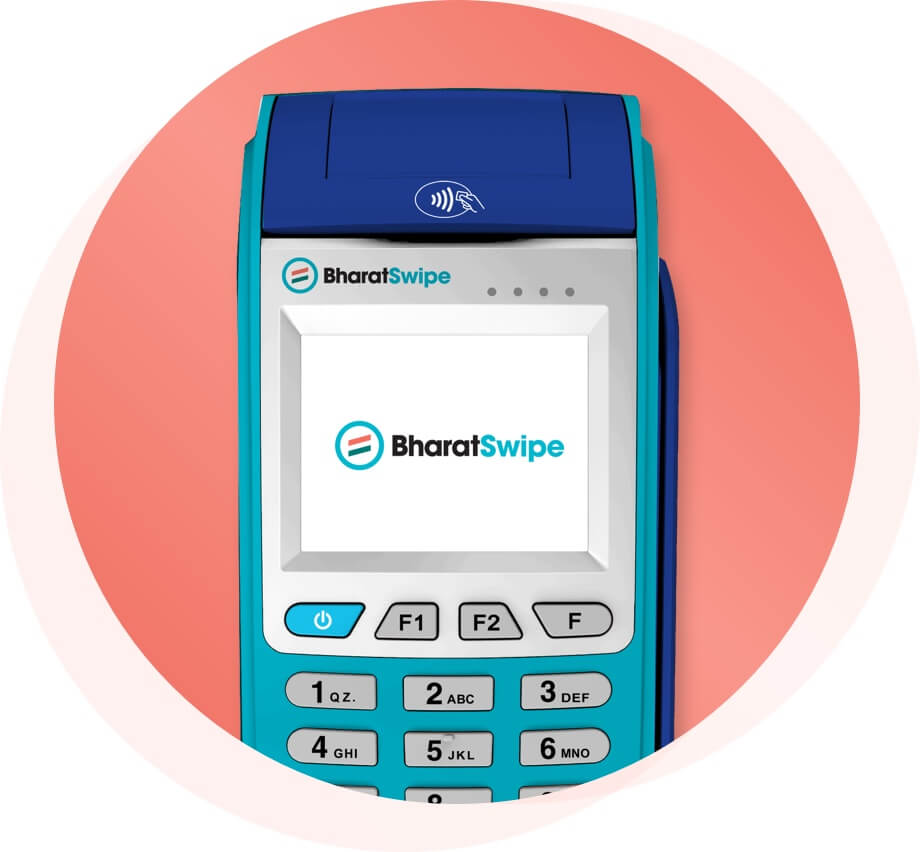 The POS machines allow smaller merchants to upgrade and begin accepting credit and debit card payments from their customers. the margins on this business are low, however, it helps BharatPe gain access to a larger user base that they can later upsell financial products. The transaction fees on credit and debit cards are similar to other providers at 2%+GST or higher depending on the card.
3. Interest on invested cash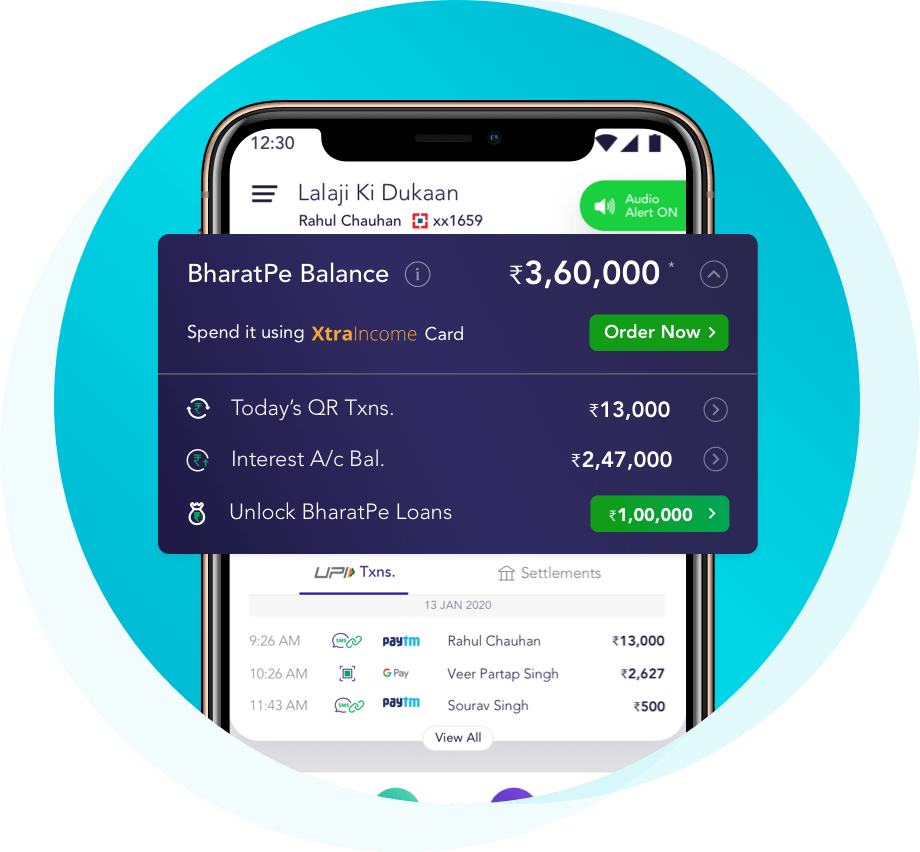 BharatPe does not offer loans through its own reserves. Instead, they encourage merchants to save their cash in the BharatPe savings or 12% club account. They do so by offering lucrative (up to) 12% interest rates.
Then, BharatPe extends a line of credit to its merchants and to other users through its partner P2P lending startups like LenDenClub and Liquiloans at over 12% interest rate.
This allows them to create a sort of escrow account where they earn interest on idle cash, as well as earn more when the merchant's money is lent out.
What is the Business Model of BharatPe
The business model of BharatPe is simple. It uses the payments app as a front-end to capture users. The more users that are onboarded on the platform, the more merchants they can convince to switch to BharatPe.
Once the company reached a critical mass of both users and merchants, they can push other financial products to the merchants solving pressing issues they face in their business.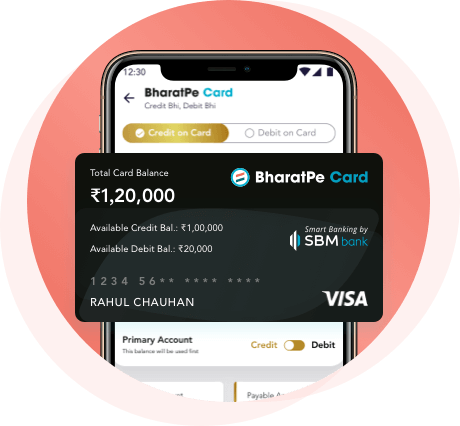 This includes loans and credit-cum-debit cards. As financial data is one of the most valuable pieces of information, BharatPe's access to a large user base helps them understand spending habits and build products that fit just right within the market.
Another example of this is the business model of CRED. Do check it out if you enjoy financial case studies.
BharatPe's Growth Potential
BharatPe has already established a strong foothold in the Indian fintech market, with over 7.5 million registered merchants.
The company earned a revenue of INR 321 crore (INR 3.21 billion) in the financial year 2022.
The company's success can be attributed to its focus on serving small and medium-sized businesses, which make up the majority of India's economy. By offering easy-to-use digital financial services, BharatPe has helped these businesses streamline their operations and increase their profitability.
But, BharatPe's growth potential extends far beyond payments and loans. The easiest route for BharatPe is, to begin by offering insurance to small merchants. While this does not see visible on the horizon, it can be a viable revenue source for the company in the future.
FAQs about BharatPe's revenue model
How does BharatPe make money?
BharatPe makes money through interest on loans and its line of credit to its merchants. It offers lucrative interest rates to the merchants for saving money in BharatPe bank account. The company leverages the capital invested by the merchants within these accounts to disburse loans and earn an interest
Is BharatPe profitable?
No, BharatPe is not a profit-making company. It earned a revenue of INR 321 crore (INR 3.21 billion) in the financial year 2022, and it made a loss of INR 5,594 crore (INR 55.94 billion).
What is the business model of BharatPe?
BharatPe is an Indian QR code-based payments company that employs a B2B2C business model, facilitating transactions between merchants, shop owners, retailers, and other businesses while also catering to the needs of their customers.
Who is the largest shareholder of BharatPe?
Investor Sequoia Capital India is the largest shareholder in BharatPe with a 19.6 percent stake, followed by Coatue at 12.4 percent and Ribbit Capital at 11 percent.
Keep diving into financial case studies
BharatPe is one of the most prominent payment apps in India. Operating on UPI technology, it makes payments between different apps and banks seamless. By offering zero transaction processing fees, financial management tools within the app, and even a line of credit for businesses, BharatPe has gained trust within the SMB sector.
Though BharatPe isn't profitable yet, the potential for fintech startups is huge as a majority of the Indian market is unorganized and untapped. As more startups tap into the unorganized sectors and try to bring them on a single platform, the earning potential for fintech platforms is huge.
I am quite excited about the future of fintech and I'm sure you are too. Have you ever thought about what the world of finance would look like in the future?