How does DuckDuckGo make money? Back in 2008, when Google and Yahoo were the only two search engines, Gabriel Weinberg launched DuckDuckGo (DDG). He wanted to make search better by focusing completely on data privacy. So DDG does not collect any personal data whatsoever.
How does Duckduckgo make money?
DuckDuckGo makes money with keyword-based advertising, affiliate commissions from Amazon and eBay search results, and licensing fees. Unlike other search engines, DDG earns money without selling user-tracking data.
Also read: How does Google make money?
What is DuckDuckGo and How did it start?
DuckDuckGo is a privacy-focused search engine that promises never to track any personal data.
DuckDuckGo comes from Duck, Duck, Goose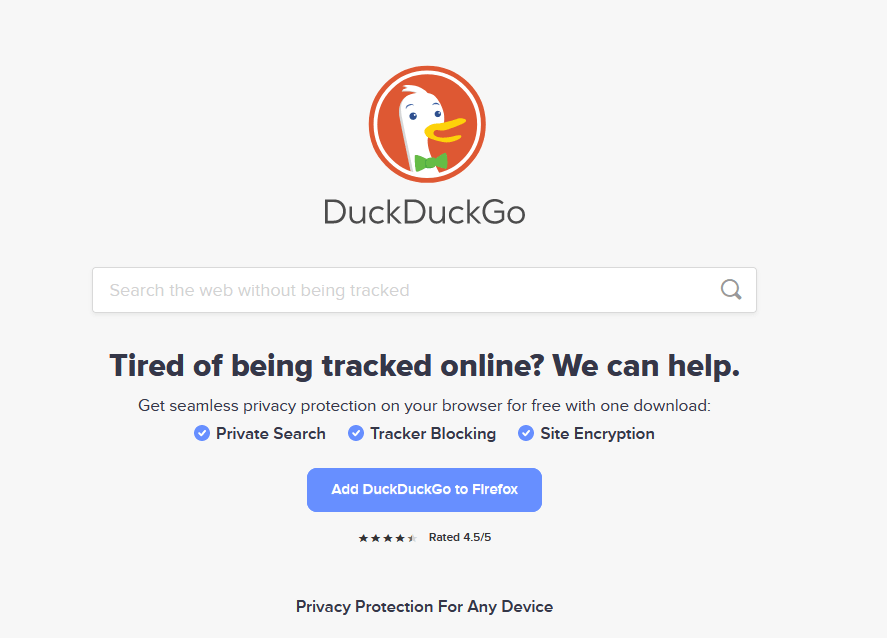 Since a private search engine was a new concept, and most users were already tired of being tracked, DuckDuckGo gained popularity soon after they launched.
Their first banner ad resulted in an upsurge in traffic and got them more than 36,000 visitors in a day.
Gabriel's passion for creating a privacy-focused search translated into building mobile apps and browser extensions.
DuckDuckGo was solo-founded by Gabriel Weinberg in February 2008 in Valley Forge, PA (USA).

It was self-funded until October 2011, when it was backed by Union Square Ventures and a handful of angel investors.

Since that funding, and a second round of funding by OMERS Ventures in 2018, the team has expanded to around 60 employees and a bunch of open-source contributors.

DuckDuckGo History
DDG has raised a total Venture Capital funding of $13 million with a post valuation of $160 million.
Why does DuckDuckGo not track data?
Search engines don't need to track data to make money. Google, for example, uses the search engine data and browsing behavior collected from various sources to create a user profile. This profile is then sold to advertisers for targeted marketing.
Since all their operations focus on finding ways to create deeper targeting, Google can be termed as an advertising company, than a search engine.
DuckDuckGo's founder Gabriel Weinberg realized that advertisements can be displayed irrespective of user data. Since users are already dropping in keywords and telling what they want, it becomes obvious to display an ad that matches the keyword.
This made it easier for Gabriel to skip the data collection altogether and work on making the search algorithm better.
How does DuckDuckGo make money?
DuckDuckGo has two revenue sources:
Search Ads – These are non-data intrusive, search keyword-based ads
Affiliate revenues – Purchases on Amazon or eBay from users who visit these websites from DuckDuckGo search results yield affiliate revenue to the company
Let's dive deeper into the revenue model of DuckDuckGo and find how these revenue sources work.
1. Search Ads on DuckDuckGo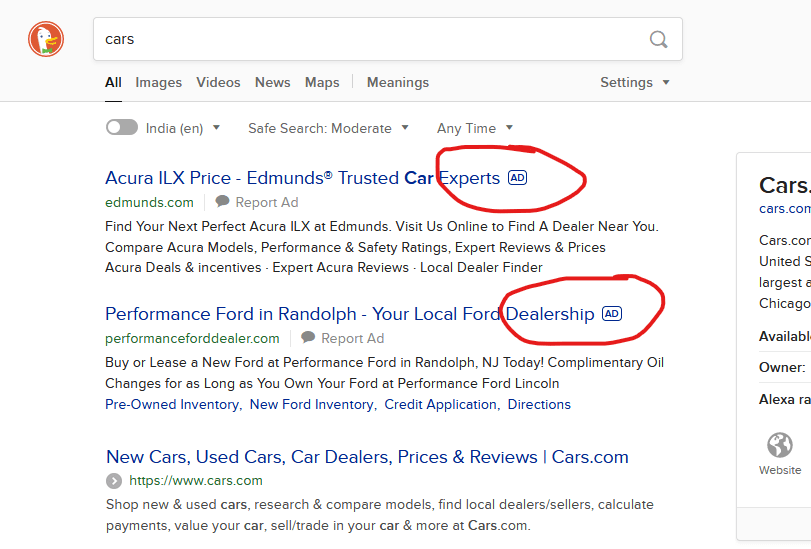 Take a look at the screenshot above. Because we searched for "cars", ot becomes clear why DuckDuckGo decided to display car dealership ads.
Straightforward and simple, isn't it?
Gabriel has really excluded all the data mining complexities that accompanied other search engine business models.
DuckDuckGo uses Microsft Advertising to show relevant ads on its search results page. For any ad that is set up on Microsoft, it is rolled across all the channels including DuckDuckGo.
If you wish to advertise on the DDG search, sign up for Bing ads, set up a campaign, and enable "All search networks" under Ad distribution.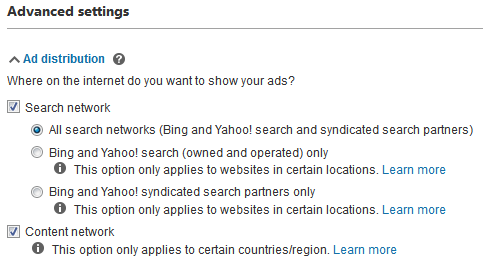 This is what the options on your campaign settings page would look like. Now let's go to the next revenue source for DuckDuckGo, that's affiliate revenues.
2. Affiliate Revenue
DuckDuckGo is on a continuous path to finding privacy-focused ways of revenue generation opportunities.
Gabriel realized that there are many users searching for products online. Most of the products are either available on Amazon or eBay.
By signing up as an affiliate with these eCommerce businesses, DDG earns a small revenue share for each user who visits these websites from DDG search results and makes a purchase.
The revenue share is given by Amazon and eBay and the user does not pay any additional charge on being a referral.
By design, affiliate revenue is anonymous and the eCommerce website can only see where the user came from (which in this case is DuckDuckGo search).
Neither party can see your past browsing behavior or any other data that you haven't already agreed to share with the eCommerce company explicitly.
DuckDuckGo Business Model and Marketing Strategy
What made this search engine pick up when Google already owned 90% of the search traffic?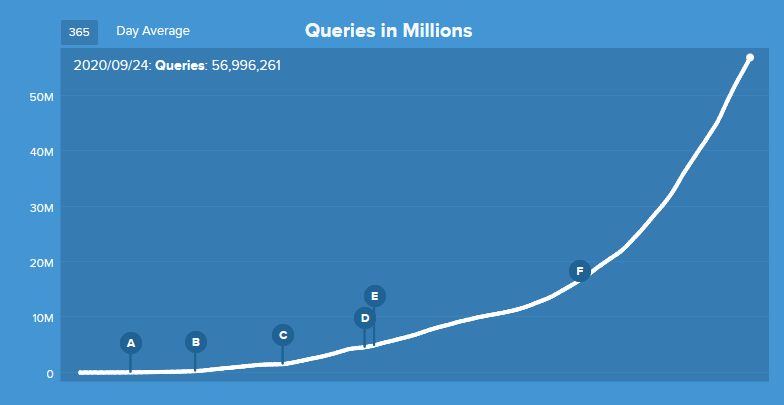 Currently, DuckDuckGo receives over 56 million searches every week! So what made it grow so popular?
DuckDuckGo started as a hobby
Gabriel Weinberg started this search engine to cater to a niche audience who enjoyed their privacy. He self-funded the company for 4 years after starting out until external capital was poured into it.
1. Userbase
DDG has a user-base of privacy enthusiasts. Though most search traffic is still owned by Google, those who are aware of tracking mechanisms, actively switched to DDG.
The userbase of the company continues to be privacy-focused searchers who value their personal data.
2. Customer Relationship
DDG stays in touch with users via their social media channel. They also offer email support for any general queries at [email protected].
3. Key Resources
User evangelists for promotion
Social media marketing and events
Servers and mobile applications
Advertisers
Amazon and eBay for affiliate revenue
4. Value Proposition of DuckDuckGo
DuckDuckGo's value proposition has always been: "We don't store your
personal information. Ever."
5. Key Activities
The major activities carried about by the company are:
Algorithm improvements
Server load management
Application development
Website development
6. Fixed and Variable Costs
Server maintenance costs
Employee salaries
Website development and maintenance
7. DuckDuckGo Revenue Sources
Search Relevant Advertising
Affiliate Revenue from Amazon and eBay
DuckDuckGo Marketing Strategy
Gabriel started marketing his search engine within niche communities, and privacy enthusiasts. But the manual marketing did not yield the expected results.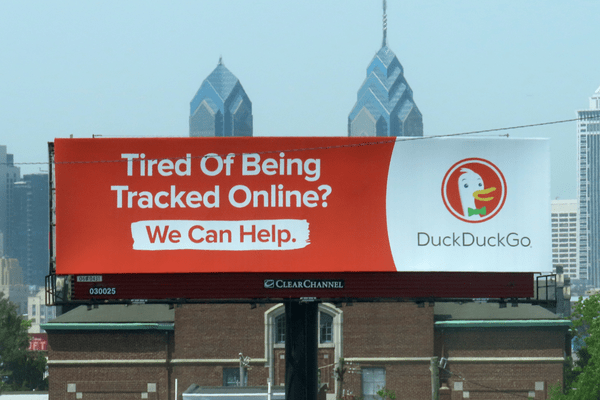 Once DDG received its first round of funding, Gabriel decided to put out banner ads for users to notice DuckDuckGo. And that's where things took off. The viral effect of privacy users sharing the search engine among other users helped create the initial traction.
Also, during the initial phases, DDG was giving out free merchandise in return from bringing people to DDG search engine. This form of viral marketing was what brought the search engine to where it stands today!
FAQ
Why use DuckDuckGo instead of Google?
Google tracks every piece of data that they can for better their advertising ROI. But that may not necessarily be okay for you. DuckDuckGo ensures no personal data is tracked and earns its revenues using methods that do not require access to personal data.
How much money does DuckDuckGo make?
According to data reported at Pitchbook, DuckDuckGo earned $25 million in the year 2018. The growth rate of the company has been 30% YoY with the expected revenue exceeding $100 million in the next 5 years.
Does DuckDuckGo give similar search experience as Google?
Yes. Even though DuckDuckGo does not track data, their algorithms understand your query and display the results that you've come to expect from Google. Apart from that, there are also a few bonus features that Google hasn't incorporated yet.
How does DuckDuckGo make money?
Similar to most other search engines, DuckDuckGo makes money with search advertising. The distinguishing factor here is that DDG does not use your personal data to display ads. Instead it shows ads that match what you've searched without tracking your historical searches.
Final words…
The search engine world is ever-evolving and there's a lot that we're yet to see. With DuckDuckGo, the search privacy is a factor that many other search engines shy away from and has given DDG a strong foothold in the market.
I hope you enjoyed reading how DuckDuckGo makes money and its business model. Don't forget to share the article if you know someone who might like it too!