iBotta is a mobile app and a browser extension that automatically credits cashback to your iBotta account for shopping online. But how does iBotta make money? The company works on a similar model as the Nearbuy business model which is yet another cashback app and savings website.
How does iBotta make money?
iBotta makes money with affiliate commissions. The company partners with retailers and earns a portion of the sale value every time an iBotta app user makes a purchase. iBotta pays a part of the commission to their users as cashback and reward points to encourage future purchases.
We'll now dive into the iBotta business model to understand how it works and earns money.
What is the iBotta app and How Does it Work?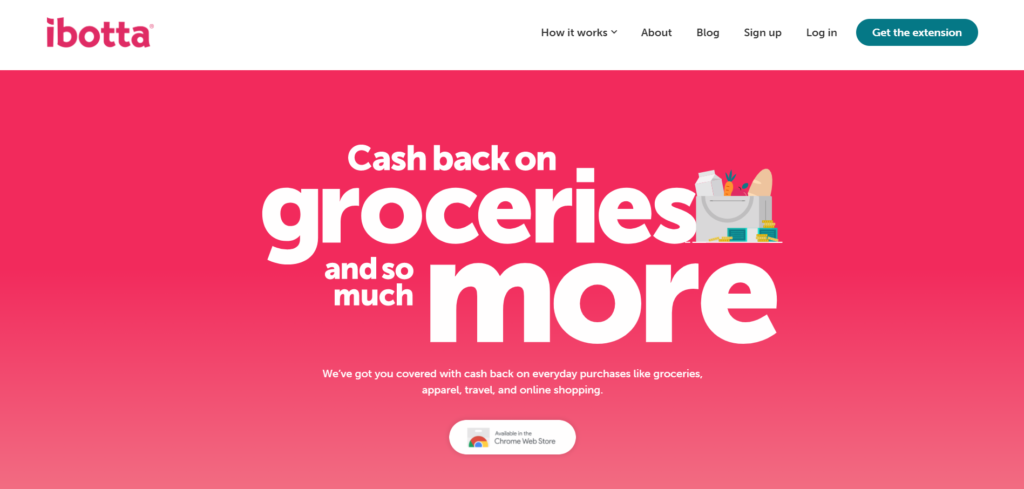 Think of the last time when you made a purchase. Did you spend some time looking for coupon codes? Well, for every purchase you make through the app, iBotta pays you a cashback.
iBotta is a shopping app that saves you time clipping coupons and searching for discount codes. We'll talk about how they make money and pay this cashback later in the article.
Now the amount that you earn as cashback varies by product and the retailer, but you can find major retailers like Walmart advertising their products in the app.
Considering the fact that you already shop at these retailers, iBotta saves you hundreds or even thousands of dollars depending on how frequent of a shopper you are.
The only additional step is to make a purchase through the app or upload the receipt of your purchase if you made buy the product offline.
iBotta is an American company founded in Dever, Colorado in 2012. Brian Leach took on Jim Clark as an investor in 2016, along with other investors who funded iBotta with $73 million!
This was just the beginning. Within 3 years of their initial funding, iBotta became a unicorn company with a $1 billion valuation.
The iBotta application and browser extension allow users to earn a rebate when they shop online and brick-and-mortar retailers including:
grocery store
book stores
pharmacies
home improvement
sporting goods stores
clothing and beauty shops
pet supply stores
When they started out, iBotta only worked with grocery stores. But since their funding round, they have expanded to many purchase categories online and offline.
How Does iBotta Make Money?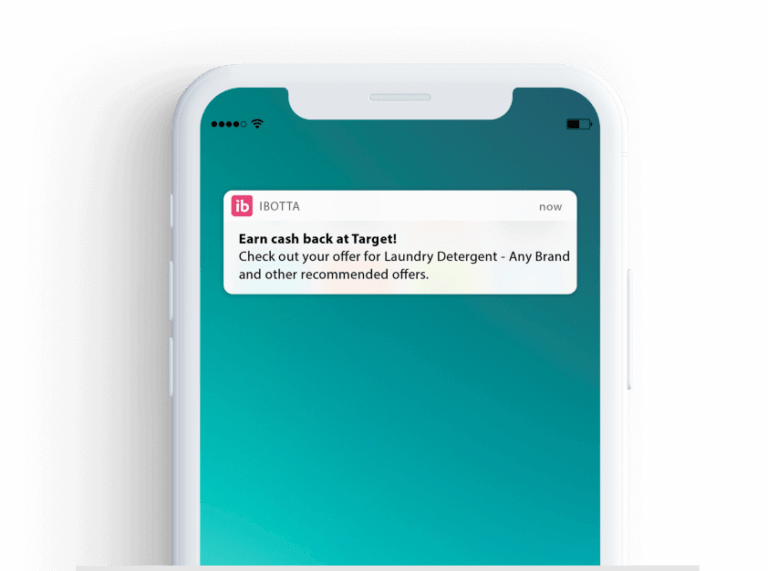 The business and revenue model of iBotta is very simple. Thousands of retailers across the country are looking for more footfall in their store, or eyeballs on their online products and the iBotta app has 35+ million users on their app.
The retailers are willing to pay commissions for gaining higher brand visibility.
The business model of iBotta has three major parts:
Retailers who are looking for more customers
Users searching for discounts
iBotta company that ties up with retailers and offers cashback to users
Though it's easy to understand how they make money with the above pointers, I'll go over further detail to explain how each of them works together to create a perfect revenue model.
The iBotta Business and Revenue Model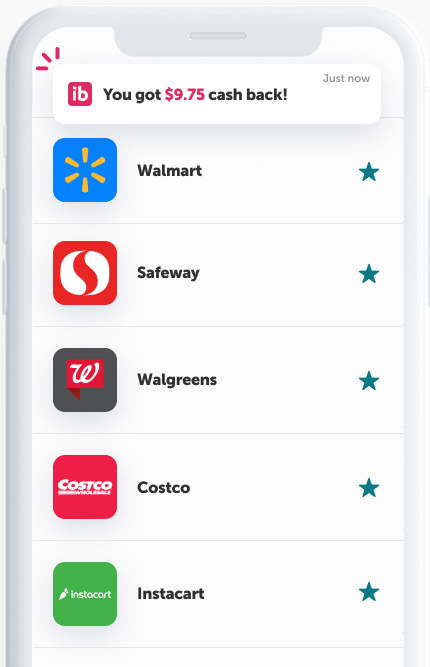 There are two important "needs" that iBotta is fulfilling here. Retailers want more customers, and customers want products at bargains.
So, iBotta begins by tying up with retailers from across different sectors and industries. They make a deal with the retailer where anytime an iBotta user makes a purchase, the retailer pays a small percentage of the sale value as a commission to iBotta.
But, why would a customer purchase a product through iBotta?
Because the iBotta app pays part of the commission to their users.
Imagine this…
You are planning to visit Walmart this weekend and decide to look for discount codes online. You grab a coupon and visit the store to make your purchase and get the discount. Doing this once may be okay. But it becomes repetitive when you have to do the same every time.
So you decide to use the iBotta app instead.
Now, instead of looking for coupons, you simply visit Walmart and make your purchase as you normally would. Once you're done, you upload a copy of the receipt to iBotta and receive cashback on all the eligible products.
You can also do the same for many online products! If you just shop via the iBotta app, you can directly see which products that you need are offering the highest cashbacks.
And, the more you shop using the app, the more cashback you'll earn.
1. Retailers pay iBotta to advertise their products
The first part of iBotta's business model is retailers. Retailers pay a percentage of the sale value to iBotta to facilitate the sale.
For the retailers, the commissions are paid out only when a sale is complete. In this case, there is no loss on the side of the retailer whatsoever.
And since they're working with large volumes of customers who complete their purchases through the iBotta app, the minimal loss in their profit margins doesn't affect their overall net profits.
2. Shoppers use the iBotta app to get discounts
Shoppers who used to spend time searching for discount codes and coupons across different platforms can now use a single app for all their needs.
The added cashback for every purchase encourages users to complete the purchase using the iBotta app.
Along with that, whenever users send over their iBotta referral code to someone to use the app, they earn a $10 cash referral bonus.
So, guess what this does for iBotta? It brings more users to the platform!
3. With more users, iBotta can cut better deals with retailers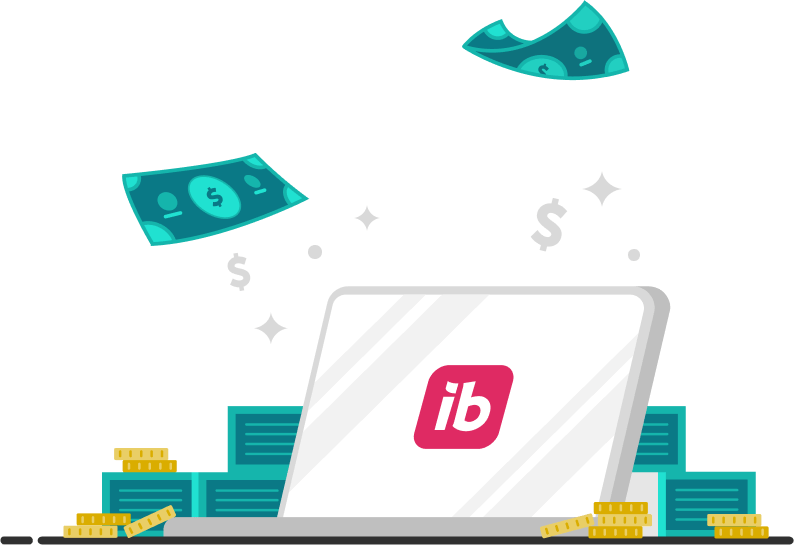 As more users join the platform, iBotta gains higher visibility within customers and more customers expect retailers to be available on the app.
The buyer behavior begins to change and people start buying only from those retailers that offer cash rewards
This in turn encourages retailers to advertise their products on iBotta.
And, overall the company gains an upper hand in cutting better deals with retailers while offering higher cash rewards to users.
How Does iBotta Work?
To get started, follow the steps below:
Choose a purchase category – Grocery, Lifestyle, Online
Select the store you're planning to complete the purchase from
Now, choose the rebate you'd like to use
Scan the receipt or the barcode as proof of purchase
The rebate is credited within 48 hours of order confirmation
All the rebate and cashback that you earn from the app is credited directly to your PayPal account or Venmo account as cash.
How To Earn Money With The iBotta App?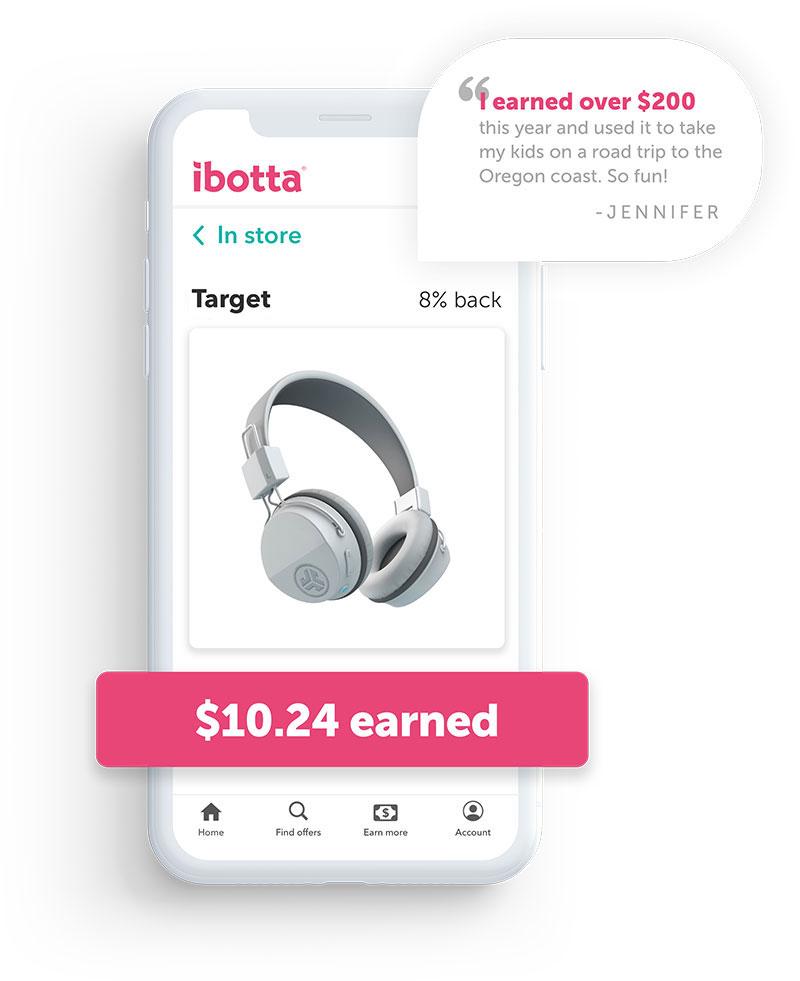 With iBotta, you can make money by shopping at the store, shopping online, completing specific tasks, and referring users to the platform.
1. Use the App for Regular Online and Offline Shopping
The easiest way to earn money using the iBotta app is by using the app. Keep the iBotta app and the browser extension installed on your phone and computer at all times. This will let you find the deals in a handy location whenever you are out shopping.
2. Complete Tasks and Activities in the App
iBotta offers small tasks like watching an advert, viewing a print ad, reading through a recipe, answering a question, or completing milestones. Apart from that, users are also offered a signup/welcome bonus.
The more tasks and milestones you complete in the app, the more rewards you unlock. In turn, you'll save a lot more money!
3. Refer Your Friends
iBotta is a refer worthy app! If you are saving money, why not help your friends save money too? Just sign up to iBotta, and share your referral code with your friends.
And for every new user who joins as your referral, you get $10 in cash rewards! You can also send an iBotta gift card to your friends and family!
That's even more reason to shop using iBotta 🙂
They have a complete guide to earning higher rewards and rebates while using the app on their blog here.
Final Review…
iBotta is a legit rewards app that allows you to scan a QR code or barcode at the store and earn some money on your daily shopping needs.
The best part that I absolutely enjoy about shopping with the iBotta app is that I can make purchases using my credit card, and earn additional cash along with the credit card reward points!
And there's no catch here. Just make your purchase, confirm the purchase in the app, and earn cash!
Frequently Asked Questions (FAQ)
How does iBotta make a profit?
iBotta makes affiliate partnerships with retailers and earns a commission for every purchase made through the app. A part of the commission is directly credited to the user's Paypal or Venmo account as rebate.
Does iBotta really give you money?
Yes, iBotta pays rebates as cash in your Paypal or Venmo account. According to user discussions on their subreddit, iBotta users make an average of $30+ per month. One user earned over $13,000 since they began using the app!
Is iBotta better than Checkout 51?
iBotta rewards are directly credited to your Paypal account while Checkout 51 rebates aren't. But checkout 51 can be used at every store and that may be something you want to look at. If you shop at specific stores, iBotta can be a great app.