ETrade is one of the really well-known zero commission brokerages in the United States. But with no commissions for trading, how does ETrade make money? Sign up, add funds, and start trading. Sounds very simple, but what's happening in the background, and what's the company's business model?
How does E-Trade make money?
E-Trade makes money in two ways – order flow revenues and interest income on the free float. Etrade also earns interest on the money deposited by customers in money market funds. And finally, Etrade takes a fee from customers when they borrow or trade with leverage or margin.
Let's take a deep dive into what Etrade's business is, what their products are, and how's the pricing for each of those products.
You make like -> Binance Business Model
What are Etrade's Products and Services?
Etrade makes money on multiple products and services, and their day trading platform for retail investors is just the surface of it. Let's quickly go over the services that are offered by the company.
Brokerage Account – This is the platform that Etrade offers as its zero-commission US stocks trading for retail investors. They also allow trading futures and options contracts, and bonds at a nominal cost.
Portfolio Management Service – A service offered to both retail and institutional investors based on the different risk appetites. There are automated and manually managed portfolios to choose from.
Bank Account – E*Trade also offers savings and checking accounts with a higher rate of interest for individuals, families, and businesses.
Retirement Account – You have an option to set up retirement (IRA) accounts with ETrade for tax savings, minor's savings, and for people starting their savings at age above 59.5 years old.
Recommended read: How Does Zelle Make Money? [Business Model]
How Does Etrade Make Money?
Did you notice how they focus on getting you to "fund your account" in their advertisements? As a trading and investment platform, you might expect their advertisement to be "trade with us, since we offer commission-free trading" but why is that not the case?
Etrade makes majority of their revenue from in the following three ways:
Interest income
Commissions and fees
Service charges.
Etrade makes money on the money that's deposited much like how the banks make money. Let's see exactly how Etrade generates revenue for its operations.
1. Interest Income
Remember how I mentioned Etrade focuses its advertising a lot on funding your brokerage, bank, retirement, or PMS accounts with them? That's because the more money you have invested with them, the more interest income they generate.Etrade's net interest income for the year 2019 was $1.9 billion. That's revenue generated passively, with no money of their own. This is exactly why their advertising focuses so much on funding your accounts than asking to trade.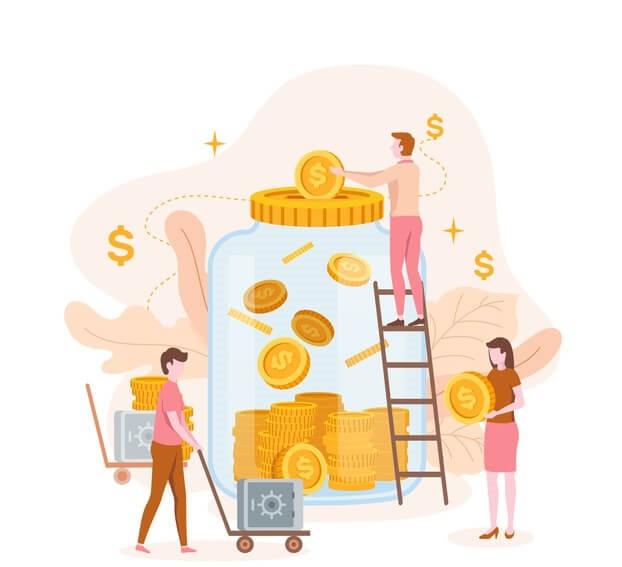 Etrade's business runs on the interest generated through the float that's invested by the millions of users. And since retail investors are the least likely to actively trade, offering them "free trading" is a great idea to increase their float.
Offering free trading to retail investors is like offering free cakes to a fitness freak. She might visit and eat some of it and you lose a tiny bit of money. But if your free cake was any good, the next time someone mentions cake or any other sweet, she's recommending your brand.
In the case of Etrade, their free offering stands to be really good. A person who's once on their platform tends to use their platform for a long time for two reasons:
Moving stocks between brokerage accounts involves a lot of steps
Once invested, there's really no reason for a user to move away
How does Etrade make money on money?
They generate interest by investing the pooled amount in money market funds.
Now we know how much money Etrade makes in interest income, let's understand how they make money on the commissions.
Also read: How does BharatPe make money?
2. Commissions On Trading
Out of the millions of traders, about 10-20% are active. And active traders, trade big and trade consistently. And a lot of them trade futures and options, which is the most profitable (and the riskiest) segment in the stock markets.
These ~20% of the active traders, make them 20 times (x20) the revenue that they lose by offering free trading (more on that later).
Etrade charges the following amounts for trading options, futures, and bonds.
| | | |
| --- | --- | --- |
| Options Fees | Futures Trading Charges | Bonds Trading Fees |
| $0.65 per contract. $0.5 if trading 30+ contracts per quarter. | $1.50 per futures contract | $1 per bond with minimum as $10, and maximum capped at $250. |
Etrade fees and charges on Futures and Options, and bonds
Since Etrade works with high volumes more than premium pricing, higher the number of active traders working in any of these segments, higher the commissions generated for them.
According to Etrade's financial reports, they made $421 million in net commission revenue in 2019.
Now, how does Etrade make money on fees and service charges? Aren't you really hoping it be higher than the commission income? Let's find out.
Also read: How Does Affirm Make Money?
3. Fees and Service Charges
Alright, now time to figure out how much money Etrade is generating on the portfolio management, retirement accounts, and other core portfolio services. They earn on these services through fees and service charges.
Let me take you through all the service fees and charges here! Starting out with the portfolio management fees and charges.
| | | |
| --- | --- | --- |
| Portfolio Type | Minimum Investment | Fee |
| Core Portfolios | $500 | 0.30% |
| Blend Portfolios | $25,000 | 0.35% to 0.75% |
| Dedicated Portfolios | $150,000 | 0.95% to 1.25% |
| Fixed Income Portfolios | $250,000 | 0.35% to 0.75% |
Etrade Portfolio and service charges
For retirement accounts, Etrade charges $25 on premature withdrawals, excess contribution withdrawals, and recharacterizations (changing from Roth IRA to Traditional IRA).
And for margin trading, the charges range from 5.45% to 8.95% depending on the debit balance available at the time of trading.
Etrade made $588 million in fees and service charges in the year 2019.
After looking at the profits that Etrade is generating, let's talk about the losses that they make with their free offering.
4. How Much Money Does Etrade Make and Lose?
Etrade does lose money on their free offering. But since almost 80% of the traders aren't active in the markets, they don't lose a lot.
Etrade lost $23 million in 2019 on the securities trading charges.
With the $421 million that they generate in trading commissions from the active traders, the $23 million lost is well worth it for their business model.
Etrade Business Model and Marketing Strategy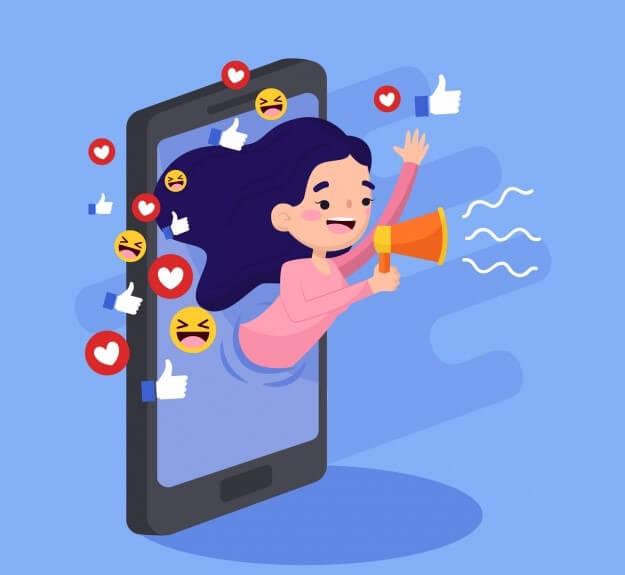 Etrade's business model revolves around generating as much float as possible. Though institutional investors make up a significant part of Etrade's float, they're not easy to come by.
So their marketing is intended towards luring retail investors in funding their "FREE" trading accounts with them. Since they offer a very low risk opportunity for retailers with $10 minimums, the float generated on retail investments is higher.
The Etrade Business Model is very simple
Etrade offers free brokerage and bank accounts for retail investors making it low-risk on the investor's part
Their advertising also focuses on getting more people to fund their investment accounts
The investors are then upsold on further trading and investing opportunities like automated investments in index ETFs, portfolio management services, and retirement accounts.
This serves as an additional source of revenue for the company on an already cashflow generating set of accounts
ETrade SWOT Analysis
Let's quickly go over the SWOT analysis of Etrade. SWOT stands for Strengths, Weaknesses, Opportunities, and Threats.
Strengths
– Great free offering
– Broad outreach
– Wide customer base
– Can function with very few employees

Weaknesses
– Service-based offering significantly increases the need for more employees (though the use of automation has kept their employee count relatively low for the size of their business.)
Opportunities
– Can scale to other markets with ease
– Increase outreach to lower-income groups
– Can be marketed as a green business

Threats
– Since the emergence of discount brokerages, Etrade is now competing against other brokers like Webull, Aly Invest, and the others.
Etrade SWOT Analysis
Conclusion
That's about it for the Etrade business model today! I hope you now have the answer to your question "How does Etrade make money". Don't forget to check out the other business models that we've covered earlier like Sodexo, Nearbuy, and MEGA.